To be the hands and feet of our Lord Jesus Christ by serving the vulnerable persons in Uganda, empowering them to realize their God given potential resulting in restored communities.

That every person we serve would know Jesus Christ, live for Him by realizing their potential and Make him known. Resulting in extended love, transformed lives and restored communities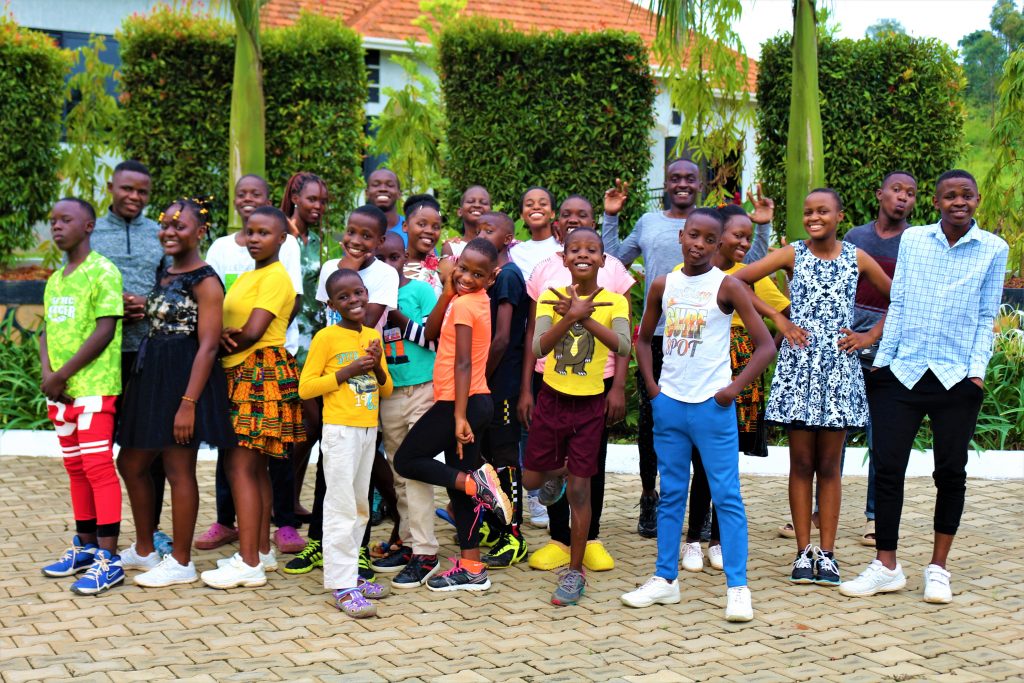 Family is one of the very best and most important things in life; the Bible shows us that God desired for all of us to be nurtured in a family, both a physical family (our home) and a spiritual family (our church). Orphans and vulnerable children are in most cases deprived of the opportunity to grow in a family where they can have siblings, be discipled and trained as part of a society. The physical family is the most important building block to human society, and as such, it should be nurtured and protected.
We provide a family, holistic care to orphaned and vulnerable children so that we can create an enabling environment for them to flourish and become the people that God created them to be. In the Sanyuka family, the love, life and character of Jesus Christ is the central focus as we strive to model Christ and provide holistic care to His dear children.
Applying the values and character of Jesus Christ in every aspect of our lives. We seek to honor Jesus Christ through everything that we do and share the life changing message of the Gospel through action and love with everyone we serve.
Taking action in the midst of adverse circumstances in order to ensure that children have a better life.
Open communication, respect for each other, transparency, valuing each individual and equality between men and women.
Conduct and behavior based on virtue, responsibility and accountability. We value stewardship in the use of our time and resources and also recognize that all of our resources have been entrusted to us from God. We are committed to excellence in financial stewardship and accountability.
Keeping our promises and dedication towards helping generations of children by establishing lasting relationships with our partners, team members and communities.
Continuous study and innovation in order to improve the ways and methods of carrying out our work in order to be more effective in what we do for the children and the communities served by Sanyuka.
Provide a healthy, safe and secure community for street, orphaned and vulnerable children in Uganda with all the necessary amenities;
Establish and promote income generating business incubators that will fuel the child care program of the community;
Produce God honouring, joyful and discerning citizens out of the street, orphaned and vulnerable children of Uganda;
Encourage each child in his/her developmental growth by providing a loving home, an optimum primary and secondary education and an environment that encourages learning through action, inquiry and exploration;
Protect children from discrimination, exploitation and any other forms of harm;
Uphold children's rights according to the Ugandan Constitution and the United Nations Convention on the Rights of the Child;
Promote a cooperative, informative, respectful and rewarding relationship with vision partners and sponsors.
At Sanyuka good stewardship is an integral practice of everything we do.  We understand that every resource can and will transform children's lives.
As a practice of our stewardship, we distribute resources where they are needed most.  We carefully monitor them together with the costs involved. We use all gifts for their intended purposes and look for ways to leverage funds for maximum impact.  Also, we continually strive to keep our overhead costs low.
We avail financial reports, upon request, which are prepared by independent auditors after thorough assessment. To request a current financial report, please send an email to info@sanyukachildren.org